Tamales Cooking Class – Pork in Salsa Verde
September 20, 2019 @ 3:00 pm

-

7:00 pm

$65.00
[maxbutton id="1″ ]
Tamales cooking class – Delicious Pork in Salsa Verde!
Learn and enjoy the art of making AUTHENTIC MEXICAN TAMALES!
In this four hour class, we will make:
Traditional tamales from central Mexico – Salsa Verde (green salsa) & Pork
Tamales are made with masa – a nixtamalized corn (hominy) dough – lard or vegetable shortening and rich broth.
Tamales from Mexico City are typically wrapped in corn husks and filled with different meats and salsa, or fruits (for the sweet tamales) before being steamed. They are perfect for any kind of celebration, such as potlucks, holiday parties, or big family gatherings. GLUTEN-FREE!
To be called a genuine Mexican tamal, they must have four basic elements: Wrapped – in corn husks or banana leaves (plantain), masa, protein filling and Salsa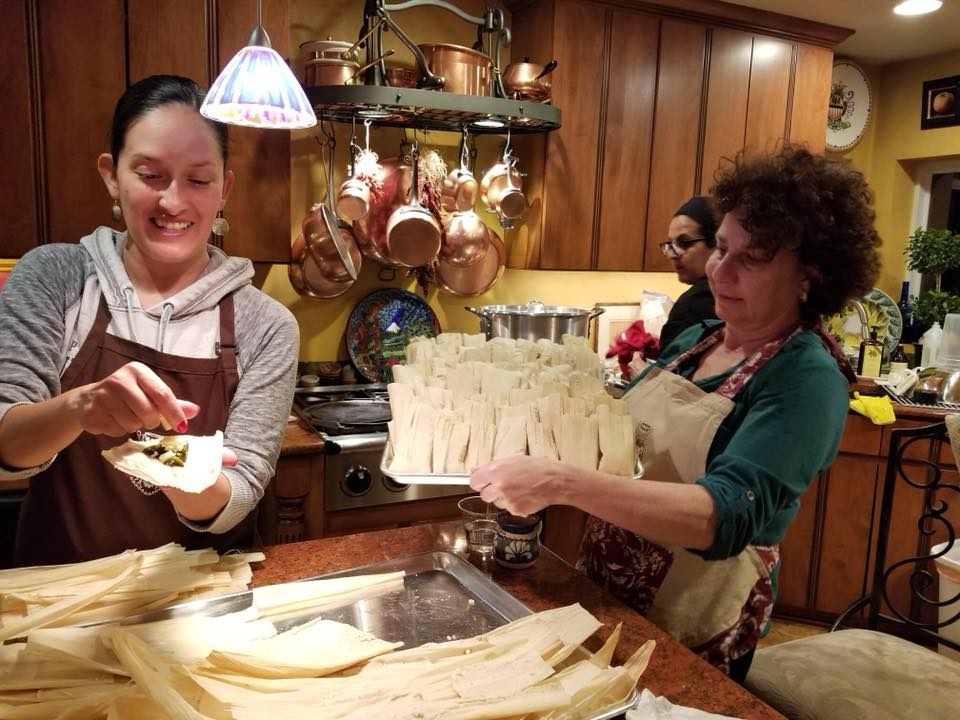 Tamales class is so much fun! We will go through the whole tamal process – preparing the masa (using bare hands or gloves if preferred), preparing the corn husks, fixing the tamales by filling, folding and steaming.
This class is 100% hands-on and you will take some tamales to share with your family!
*Address will be confirmed once we have a final headcount*