Pozole Cooking Class
October 25, 2019 @ 4:30 pm

-

7:30 pm

$65.00
[maxbutton id="1″ ]
Learn how to make traditional Pozole!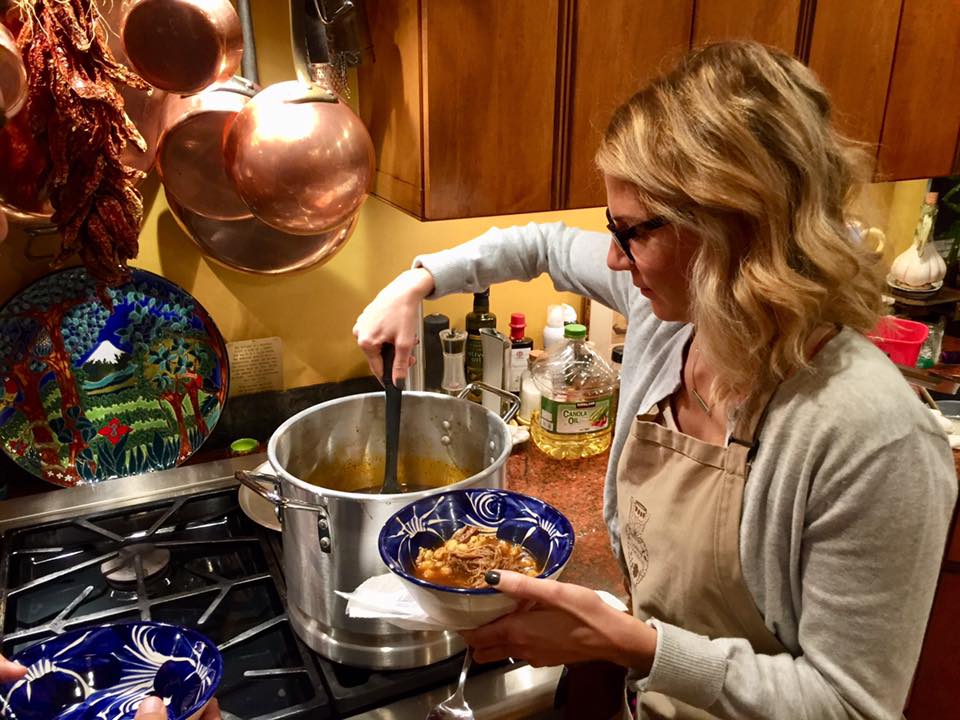 Learn the original recipe of red, green and white pozole and enjoy anytime of the year. Perfect for parties, goes great with almost everything, or just a family dinner at home.
Pozole was enjoyed by the Aztecs in special feasts
Pozole is a hearty Mexican stew traditionally made with hominy, meat and has either a red, green or white color depending on the ingredients used for the soup base. Other variations also exist using chicken, beef, seafood, beans. It is served alongside shredded lettuce or cabbage, red or white onion, radishes, lime, oregano, salsas and corn tostadas.
Like the angel on one shoulder, pozole can be an innocent winter warm-up to be enjoyed with family as a holiday meal. Or, like the devil on the other shoulder, a known hangover cure urging you to go out and drink all the drinks.
Pozole (pronounced po-so-le) means "hominy" and it is basically a cross between soup and stew. It is a popular and beloved dish throughout Mexico and is commonly enjoyed for events and special occasions, such as weddings, Independence Day, and Christmas. It is described as Mexican comfort food, because it warms you from the inside out.
The main ingredient in Pozole is Hominy, which is made from corn. Due to the belief that humans were made by the corn gods, in Mexican Aztec history corn was considered a sacred plant. Therefore, the Aztecs and other Mesoamerican peoples cooked Pozole only on special occasions.
In this class you will learn:
The whole process of cooking the meat (pork) and get the savory rich broth to use in the pozole
Making the three versions of Mexican pozole – green, white and red
Roasting, cleaning the chiles, blending vegetables and adding spices used to bring the flavor and different colors
Incorporating all the ingredients and using the right seasoning to get the genuine flavor of a great Mexican pozole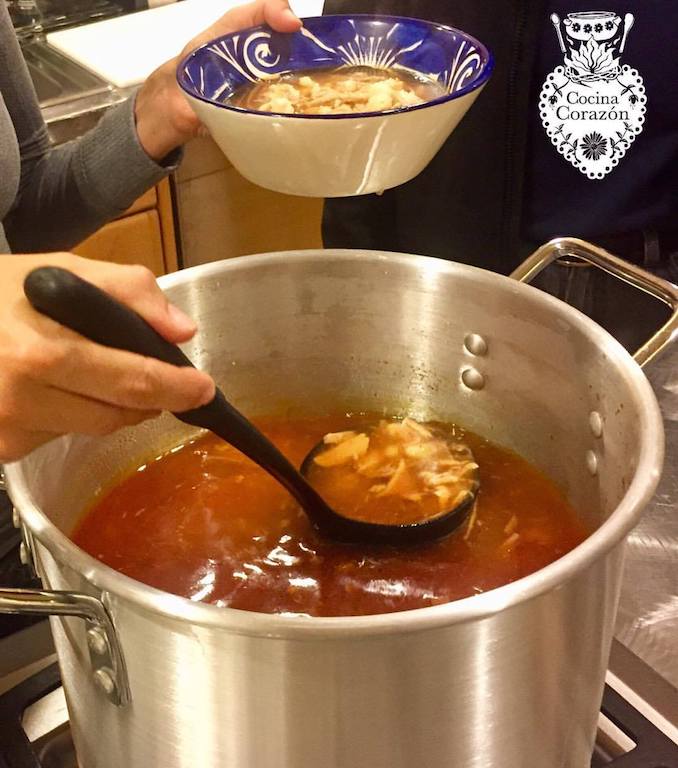 This class is 100% hands-on!