Mexican Enchiladas Class – Red, Green & Guajillo
June 20, 2019 @ 5:30 pm

-

8:30 pm

$65.00
[maxbutton id="3″ ]
SOLD OUT
Learn three Mexican Enchiladas recipes and share with your friends and family!
On this class you will cook:
Enchiladas from Michoacan

Enchiladas Verdes (green enchiladas)

Enchiladas Rojas (red enchiladas)
Enchiladas Michoacanas (Guajillo enchiladas from the region of Michoacán)
JOIN THIS 3 HR. SUPER FUN COOKING SESSION AND BRING HOME SOME LEFTOVERS TO SHARE!
In Mexico there's many types of enchiladas depending on the region (Puebla, Michoacán, Oaxaca, Mexico City, etc.). This is one of the most traditional Mexican dishes, that include a wonderful combination of ingredients. They can be filled with chicken, pork, beef, beans or cheese. On the top you can use salsas made from different vegetables and chiles (red tomato, tomatillos, serrano pepper, pasilla, guajillo, etc.). To garnish we use many types of cheese, such as queso fresco, manchego or cotija, cream, vegetables (carrots and potatoes), lettuce, etc.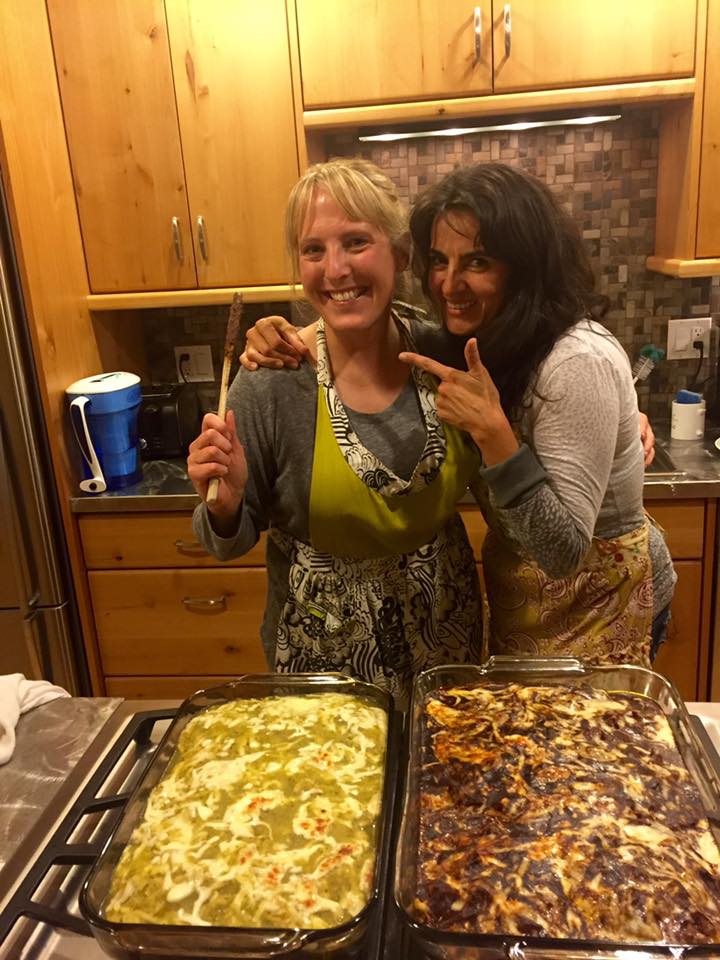 There is evidence to suggest that enchiladas come from the Mayans. The dish was first associated with the region of Mexico by the Yucatan in pre-Columbian days. Corn tortillas were a staple of the Mayan people and there is evidence that the first enchiladas were tortillas that had fish rolled in it. The enchilada is similar to papadzules a traditional Mayan dish, which also comes from the Yucatan region.
The variety of salsas for Mexican enchiladas are so vast considering that we have more than 64 types of chiles!