Mexican Dried Chiles class
April 23, 2019 @ 1:00 pm

-

5:00 pm

$65.00
[maxbutton id="1″ ]
Mexican dried chiles – from shopping to cooking!
This is one of Cocina Corazon's 2019 featured classes – Mexican dried chiles – we will do the shopping in a Mexican market, choose the right chiles (by texture, look and presentation), and then in the kitchen we will learn how to use them for different preparations.
Learn the many ways of using dried Mexican chiles to make all sort of sauces & combinations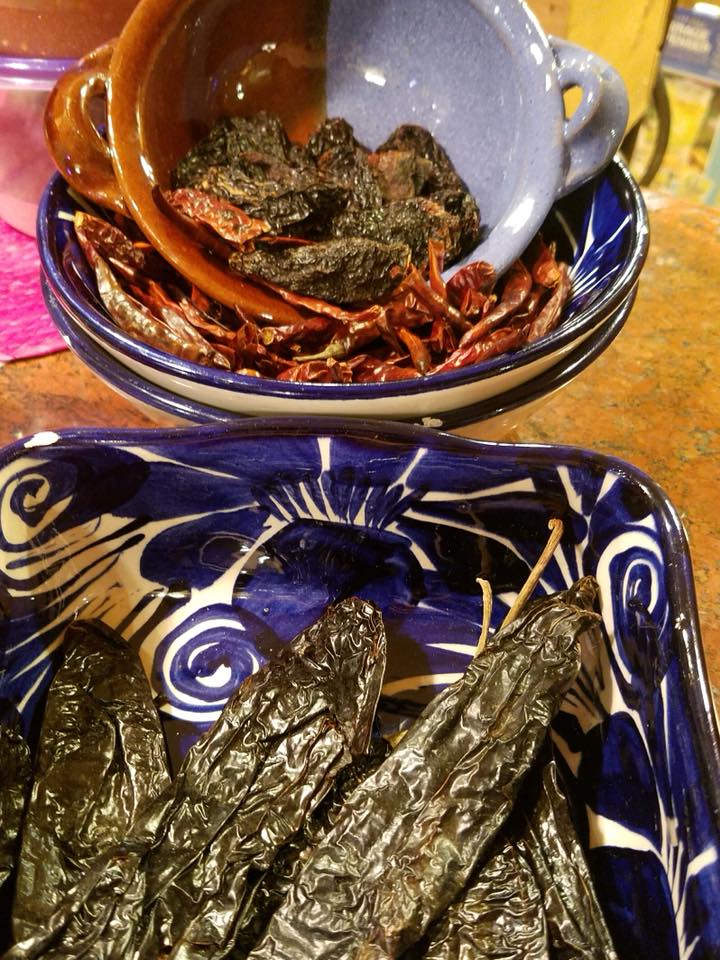 This class is 4 hours long including shopping. Learn about the different Mexican dried chiles available in town and learn how to make delicious sauces from mild to very spicy. You will be able to use these in many different dishes.
Mexican dried chiles are added to everything from adobos, moles (paste made from pureed dried chiles), marinades, salsas, soup broths to even corn masa for tamales or tortillas.
Did you know? In pre-Hispanic times chiles were used as food and medicine, but also as a weapon of war and a method of punishment?
Mexico is the country that produces the most varieties of chiles in the world, and is home to 65 varieties of fresh chiles, counting the dried and smoked versions, the number grows to an amazing 145 distinct types. However, 16 varieties are currently considered to be in danger of extinction.
Meet our most popular Mexican dried chiles:
Chile mulato – from Poblano pepper
Chile Ancho – from Poblano pepper (a different type from above)
Chile pasilla – from Chilaca
Chile de Árbol – from fresh Chile de Árbol
Chile Guajillo – from Chile Mirasol
Chile Morita – from Chile Jalapeño (smaller and smoked. Spicier than Chipotle)
Chile Chipotle – from Chile Jalapeño (larger, smoked longer than Morita)
Chile Cascabel – from Chile Bola
The variations and ways of preparation are endless, but you will be able to learn the basic techniques to create your own favorite combination!
You will learn how to clean a dried chile and the process to get it ready to cook it.
This class is 100% hands-on.