Chiles Rellenos Cooking Class
January 21, 2020 @ 5:30 pm

-

8:30 pm

$65.00
[maxbutton id="1″ ]
Mexican chiles rellenos are here!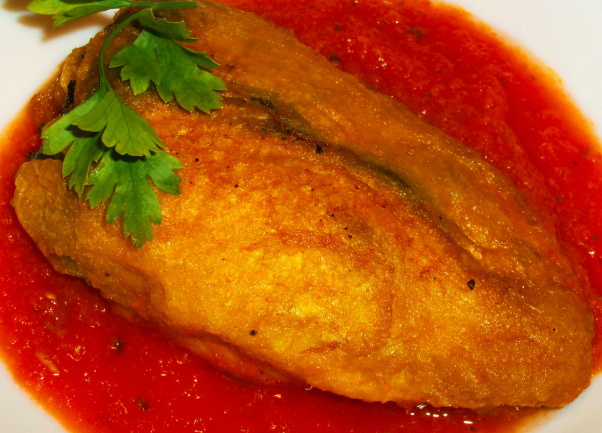 I am sharing my grandmas Chiles Rellenos' recipe through a fabulous cooking session, where you will learn how to make them from scratch.
In this three hour session, you will learn to:
Grill poblanos, clean and get them ready to stuff
Stuff the chiles with queso (fillings are optional)
Prepare the batter
Fry them
Make the tomato sauce from scratch
Serve and enjoy!
Chiles rellenos, or stuffed chiles, are one of the most emblematic dishes in Mexican cuisine
The chile relleno, a roasted poblano chile stuffed with cheese or meats and covered in an egg batter and fried, is part of our most beloved traditions.
The making of this dish is quite simple and uses basic ingredients. In any traditional Mexican home a Chile Relleno dish could be smelled throughout the house. Personally, I think the smell is part of the tradition. Whether if at grandmas house on a Sunday afternoon when you smell the strong aroma of a roasting Poblano Chile, and hear the sounds of the frying pan hissing, you know someone is cooking the Chile Relleno.
This is one of the most comforting and traditional dishes in this country. Literally translated as "stuffed chiles" — a dish that originated in the colonial city of Puebla and that evolved into an uncountable amount of varieties and versions.
Anywhere you go in Mexico, you will hear the stories of people who claim that their mother, grandmother, aunt or even wife makes the best chile relleno you will ever try in your life. Well, I must say my family recipe is the best 😉
The crisp outer layer allows for that crunchy texture which sets the stage for the smooth melted cheese layer on the inside.
100% hands-on!
Poblano chiles battered