Chilaquiles Cooking Class
April 14, 2020 @ 5:30 pm

-

8:30 pm

$65.00
[maxbutton id="2″ ]
Best Chilaquiles Ever!
Chilaquiles, (pronounced "chee-lah-KEE-lays") is a traditional dish found throughout Mexico, and the word comes from the Nahuatl 'chīlaquīlli' which means 'dipped in chili'. At its most basic, chilaquiles consists of Fried tortillas cut into triangles or squares that are covered in sauce.
In Mexico we normally use different types of salsas – verde, roja, pasilla, guajillo, or even mole. You will be saving a lot by using up leftovers because stale (or store-bought) tortillas can be actually used. It's often served with a side of refried beans.
You may use several ingredients to top chilaquiles, such as queso fresco, crema, thin slices of onion, shredded chicken, or fried eggs sunny-side-up but don't put all of them at once.
In this 3 hour class we will make three types of Chilaquiles:
Verdes – dipped in tomatillo and serrano pepper salsa
Rojos – red salsa made with guaillo and arbol peppers
Pasilla – prepared in a zesty dark sauce made from pasilla pepper
We will make totopos (tortilla chips) from scratch
"In my family, chilaquiles means 'home' and it is a wonderful breakfast for weekends as it is a true comfort food."
Learn the most popular Mexican chilaquiles recipes in one class and share with your family!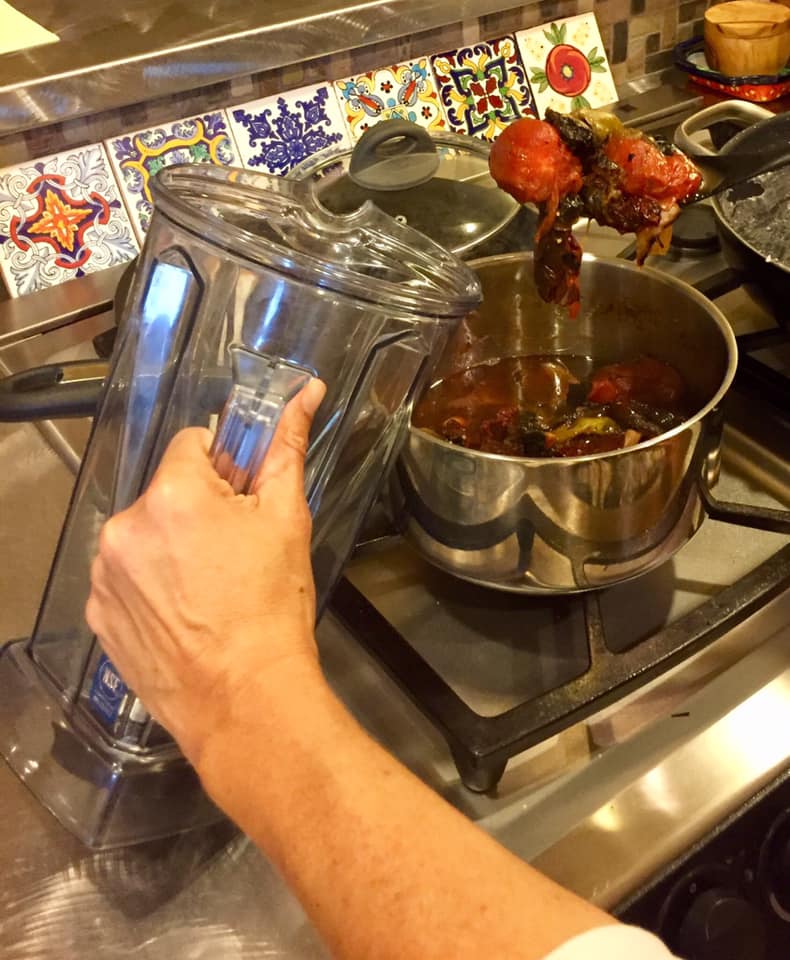 – 100% hands-on!