Carnitas Cooking Class
February 20, 2020 @ 5:30 pm

-

8:30 pm

$65.00
[maxbutton id="3″ ]
SOLD OUT!
Authentic Carnitas from Michoacán!
Learn how to make the best carnitas from the region of Michoacán, México.
Carnitas, literally meaning "little meats", is a dish of Mexican cuisine that originated in the state of Michoacán. Carnitas are made by braising or simmering pork in oil or preferably lard until tender. The process takes a few hours, and the result is very tender and juicy meat, which is then typically served in soft corn tortillas, chopped onion, cilantro and a very zesty salsa!
Pork provides high-quality protein and is an excellent source of several B vitamins, which help the body produce energy. It also provides selenium, a mineral essential for a healthy immune system. Today's pork carnitas offer a wonderful blend of flavors.
The authentic carnitas are from the state of Michoacán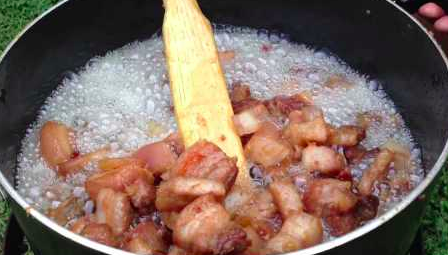 The traditional way to cook carnitas is in a copper pot (or any thick-bottomed pot), which disperses the heat evenly in a process similar to confit. Lard is used to cover the dish in proportion to the amount of meat being cooked.
Carnitas are the Mexican version of pulled pork. It's traditionally made with pork shoulder (also known as pork-butt) because of the higher fat content, which helps the meat stay super tender and juicy while it's cooked.
In this 3 hour class you will enjoy the best carnitas and you will take the recipe to enjoy at home!
100% hands-on!